Friday, 13 February 2009 19:13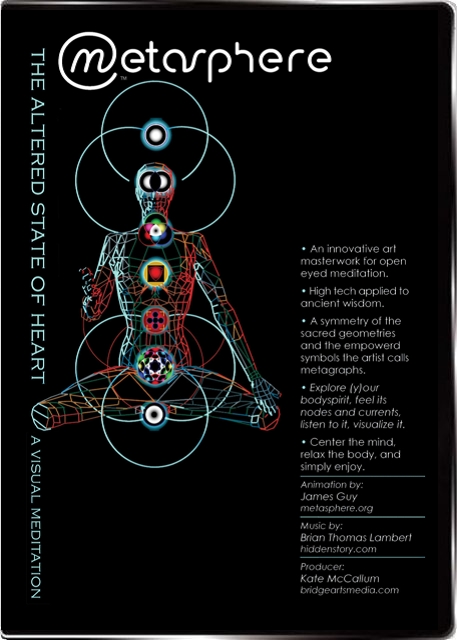 "Metasphere:  The Altered State of Heart" was recently featured in the Conscious Life Film Festival.  Produced by Bridge Arts Media in association with c3, "Metasphere" is an "animeditation" created by artist and philosopher James Guy with music composed by Brian Thomas Lambert.  This unique creation is a 21st century visual interpretation of the subtle energy bodies and the chakra centers.  By entraining with the images, it is possible to experience these centers within.
The DVD was produced by Kate McCallum and is available to purchase through www.bridgeartsmedia.com.
For more information about James Guy's work please visit www.metasphere.org
More about Brian Lambert's work can be found on www.hiddenstory.com/