latest news
Saturday, 21 February 2009 00:55
In 2010 LA Opera will produce
Richard Wagner's Ring Cycle
, a four part presentation of dramatic music. Just as Wagner's originally conceived Ring festival in Bayreuth Germany involved the whole town in a celebration of the arts, the LA Opera has invited 50 arts organizations across Los Angeles to participate in this production.
c3
is proud to be one of these organizations and has been encouraged to explore Wagner from a Conscious Creative perspective.
c3's
original inspiration came in part from the
Florentine Camerata Society
, a group of artists, philosophers and humanists, who, in the late 1500s commissioned the first opera in an effort to create a multi-dimensional transformational experience which integrated all the available art forms of the time.
Similarly, Wagner set out to go beyond "opera" and art as entertainment,  to create a new kind of transformational experience with his concept of dramatic music, fully embodied in the Ring Cycle.
In addition, Wagner's myth for man expressed in the work, encourages the birth of a new human, i.e, a human who takes his rightful place as conscious creator of reality amidst the demise of the old gods and the end of the dominion of gold. Apropos themes for our times and for the core mission of c3.
We are excited about this opportunity and have begun brainstorming on how we can explore a 21st century vision of Gesamtkunstwerk - Wagner's German word meaning "total work of art," describing the integration of all the currently available arts.
As the opera commences the first two productions of the series, we are looking forward to this spectacle unfolding.  In these times of perceived scarcity and fear based thinking, we believe it is particularly important to focus on the power of creativity, abundantly available all around us.
Friday, 20 February 2009 19:06
The c3: VisionLAB www.c3visionlab.org has been created to facilitate the creation of a Global Arts and Media Node in partnership with the Millennium Project, a global futures think tank.  The goals of the VisionLAB are to; explore and research future trends in the arts, media and entertainment, to assist in the dissemination of research and solutions addressing 15 global challenges found in the Millennium Project's annual report publication THE STATE OF THE FUTURE.
Friday, 20 February 2009 19:04
Presenting a new face for c3! Welcome to our new website!
We have also started testing a social networking site with our R&D team.
The new social networking site and our premium membership will officially launch during the LA Brewery ArtWalk on April 18. So if you are in LA, make sure to mark your calendars for this exciting event.
Friday, 13 February 2009 19:13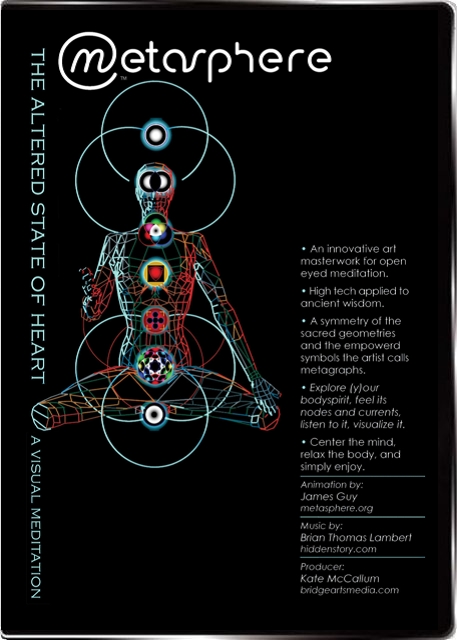 "Metasphere:  The Altered State of Heart" was recently featured in the Conscious Life Film Festival.  Produced by Bridge Arts Media in association with c3, "Metasphere" is an "animeditation" created by artist and philosopher James Guy with music composed by Brian Thomas Lambert.  This unique creation is a 21st century visual interpretation of the subtle energy bodies and the chakra centers.  By entraining with the images, it is possible to experience these centers within.
The DVD was produced by Kate McCallum and is available to purchase through www.bridgeartsmedia.com.
For more information about James Guy's work please visit www.metasphere.org
More about Brian Lambert's work can be found on www.hiddenstory.com/

Warning: Illegal string offset 'active' in /home1/c3admin/public_html/site/templates/rhuk_milkyway/html/pagination.php on line 90

Warning: Illegal string offset 'active' in /home1/c3admin/public_html/site/templates/rhuk_milkyway/html/pagination.php on line 96

Warning: Illegal string offset 'active' in /home1/c3admin/public_html/site/templates/rhuk_milkyway/html/pagination.php on line 90

Warning: Illegal string offset 'active' in /home1/c3admin/public_html/site/templates/rhuk_milkyway/html/pagination.php on line 96

Warning: Illegal string offset 'active' in /home1/c3admin/public_html/site/templates/rhuk_milkyway/html/pagination.php on line 90

Warning: Illegal string offset 'active' in /home1/c3admin/public_html/site/templates/rhuk_milkyway/html/pagination.php on line 96


«

Start

Prev

1

23NextEnd

»




Page 1 of 3